This story
was originally published by
Watershed voice
and is part of the Mental Wellness Project, a solutions-oriented journalism initiative covering mental health issues in Southwest Michigan, created by the Southwest Michigan Journalism Collaborative. SWMJC is a group of 13 regional organizations dedicated to strengthening local journalism. For more information, visit
swmichjournalism.com
.
If you are a middle or high school student in Three Rivers, the distance between where you attend school and a place that offers mental health services has never been shorter. Thanks to PAWS (Prevention and Wellness Service), a school-linked adolescent community health center, teens and tweens in Three Rivers are only a stone's throw away.
In a climate where Michigan ERs face 'tidal wave of sadness' among young patientsand the state faces simultaneously psychiatrist and shortage of inpatient capacity in child psychiatry, easily accessible mental health services are as essential as ever. In 2020, at the height of the COVID-19 pandemic, the proportion of mental health-related emergency room visits among adolescents aged 12 to 17 also increased by 31 percent compared to visits in 2019.
So we know there is a problem, but how do clinics like PAWS deal with these problems?
Fighting against the fragmentation of care
According a 2018 article in NEJM Catalyst, 33% of providers say fragmentation of care – failure to integrate physical and mental health services in one place – is a significant barrier to sufficient access to healthcare mental.
PAWS aims to provide important primary health care, preventive and early intervention services to 10-21 year olds, including mental health and counseling services with a registered social worker. The clinic represents a collaboration between Three Rivers Health, Three Rivers Community Schools, Community Mental Health and the Community Health Agency of Branch-Hillsdale-St. Joseph County.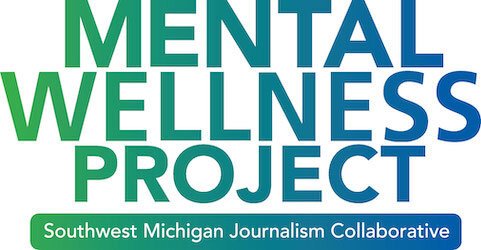 Three Rivers Middle School now has its own licensed senior social worker, Andrea Scott, through Michigan State's E3 program, for which the school was approved based on the city of Three Rivers' status as a community at risk. There are more than 90 such programs in schools across the state, and the positioning and counseling services provided by Scott are made possible through grants from the Michigan Department of Health and Human Services.
Simply put, middle and high school students in Three Rivers can now have their annual sports physical and therapy session on the same afternoon, which hasn't always been the case.
Kiel Lucas, registered nurse and program coordinator for the PAWS clinic, has worked in the building that now houses the clinic, along with Three Rivers Health Family Care and My Community Dental Centers, since its construction. Lucas was previously a school nurse for Three Rivers Community Schools, and at that time the building was simply a place where students with minor injuries or illnesses could get treatment. In 2011, a separate grant from the State of Michigan spurred the building's transformation from a school nurse's office into a full-fledged physical and mental health clinic.
Lucas said 80-85% of the center's clientele are students from Three Rivers, but they also serve children from surrounding communities like Schoolcraft, Mendon, Centerville, Burr Oak and Colon, giving a rural county like the county of St. Joseph accessibility to services. may not have otherwise, all in one place.
Questions, answers, problems and solutions
There are several ways to refer students to PAWS mental health services. They can be referred by their parents, teachers or administrators; they can search for the services themselves; or they can get the help they need by visiting the center's primary care provider and family nurse practitioner Anne Davidhizar, who performs behavioral assessments with all of her patients.
The PAWS clinic, taken from the parking lot of Three Rivers High School, shows the proximity between the school and the health center. "What we do as part of our workflow practice is we always ask every student on every visit, every visit, 'Do you have feelings of depression or anxiety?'" Lucas said. "And if they give us a positive response, we ask them to fill out a filter which gives us much more detailed information. Then that goes to Ben (Cowe, Licensed Social Worker Limited). Ben reviews and scores it – we have a case management system – so he says, 'Little Tommy scored positive in these areas, could you contact the parents to see if we can provide services?'"
According to a Michigan High School Youth Risk Behavior Survey 2019 conducted by the Centers for Disease Control and Prevention, 18.1% of students surveyed said they had been bullied online, while 18.7% said they had seriously considered suicide and 7.8% said they had actually attempted suicide.
The aforementioned screening tools, called Rapid Adolescent Prevention Screening or RAAPS, are a validated and standardized risk screening tool developed to help professionals address risky behaviors that impact the well-being of young people. The PAWS form version uses 21 yes or no questions and asks students things like:
"Have you been threatened, teased or hurt by anyone online, by text or in person, which made you feel sad, in danger or scared?"
"Do you often feel sad or depressed like you have nothing to look forward to?"
"Have you seriously thought about killing yourself, tried to kill yourself, or deliberately cut, burned or otherwise injured yourself?"
Lucas said there is a newer version of the RAAPS form that asks additional questions related to housing insecurity, whether students have utilities like heat and water at home, or reliable access to the food. However, since PAWS is not equipped to meet all of these potential needs outside of the occasional gift card, they have waited to use the updated form until they can properly provide these services.
If the clinic cannot help a student or if the student is not interested in receiving certain services from PAWS, the center will refer a patient to St. Joseph County Healthcare Covered Bridge, Community mental healthor an independent private firm.
"Very difficult to quantify"
How to measure the effectiveness of a mental health program? Patient feedback, of course, is helpful, but do they provide measurable data that can determine a program's effectiveness?
Family nurse practitioner Anne Davidhizar said PAWS does not track the number of mental health patients it reaches, at least not specifically, as students often receive a number of services at the clinic outside of health care. Mental Health. So, without hard data, how does the clinic determine what works and what doesn't?
"Mental health status, by its nature, is very difficult to quantify," Davidhizar said. "We do our best to measure/quantify the effectiveness of the treatment by asking the patient to complete the screening tools at the start of the intervention and periodically throughout the therapy."
Davidhizar and Cowe work in tandem, using pharmacotherapy and psychotherapy, respectively, and a variety of screening tools to determine what treatment a student should receive, and how effective or ineffective that treatment is.
"We both provide pre- and post-intervention screening tools to measure baseline mental health status and then monitor the effectiveness of our interventions," Davidhizar said. "The tools we use vary slightly, depending on the case, for the respective therapies we implement. Of course, we consider patient reports, but the tools allow us to collect data that can be quantified to assess the effectiveness of interventions. »
Access and affordability
While PAWS certainly has limitations (they can't offer psychiatric inpatient beds, for example) and it doesn't have all the answers or the ability to solve all problems, making mental health care more accessible and affordable for young people in Three Rivers is a start.
Students can visit PAWS during school hours, so parents don't have to miss work or find transportation to and from an appointment. High school students are allowed to cross the street for their visits, and middle school students are picked up and brought across the street by someone from the clinic. Students are not flagged as absent for missing class, as this is a medical absence, so the 2-4 visits per month an average student may have are spread across multiple classes and not driving never to absenteeism.
Beyond accessibility, PAWS never turns away a student based on their ability to pay for their services.
"We don't turn people away if they can't afford it or if they don't have insurance," Lucas said. "We have grants set aside for this, and parents are never sent to collections if they are unable to pay. Sometimes for mental health, and hopefully that will change, most of the time, mental health co-payments are much more expensive than just doctor visits so if you're talking about a college student who could benefit from weekly appointments you're talking $40 a week most kids can't afford it.
By removing accessibility and financial barriers between students and mental health services, the PAWS clinic saves lives and money for those most at risk.
Alek Haak-Frost is editor and publisher of Watershed Voice.